Welcome to Curtain's Up Theater Company's official website. We are a community theater group based in the Edwardsville/Collinsville area in Southern Illinois.

---
Auditions for School House Rock, Live!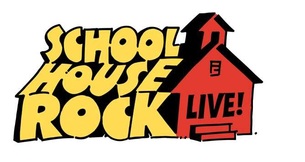 Curtains Up Theater Company (CUTC) is holding AUDITIONS for Schoolhouse Rock Live! on
Saturday, February 13
at SIU-Edwardsville Dunham Hall, Room 2012.
Ages 8 through adult are encouraged to audition. Auditions for EVERYONE start promptly at
10:30am
. Please be prepared to perform at least 16 measures of an upbeat Broadway tune. Bring sheet music--an accompanist will be provided. Dress appropriately for a simple dance audition. Those being considered for lead roles will read from the script. Bring resume and calendar to review rehearsal conflicts. For more information contact the director, Melissa Peterson, at 618-623-9399 or
mypeterson01@yahoo.com
.
Rehearsals will be held Mondays and Thursdays (
6:30-8:30pm
) and Sundays (
6:00-8:00pm
) at Collinsville Senior Center, starting on
February 18 thru April 28
(off 3/20 thru 3/28). Tech week
April 30 to May 4
at SIUE. Performances on
May 5
, 6 & 7 at
7:30pm
and
May 7 & 8
at
2:00pm
.
Schoolhouse Rock Live! is the musical version of the Emmy Award-winning 1970s
Saturday
morning cartoon series that taught history, grammar, math, science and politics. Beloved by many, it is now instructing a whole new generation to "Unpack Your Adjectives" and "Do The Circulations" through clever, tuneful songs. Tom, a nerve-wracked school teacher-nervous about his first day of teaching-tries to relax by watching TV when various characters representing facets of his personality emerge from the set and show him how to win his students over with imagination and music, through such beloved Schoolhouse Rock songs as "Just A Bill," "Lolly, Lolly, Lolly" and "Conjunction Junction." This pop culture phenomenon brings its infectious zest to a cross-generational audience. Children just discovering the TV series to "Generation X-ers" seeking a taste of nostalgia will delight in this sure-fire entertainment that's simply good, clean - and educational - fun.
---
---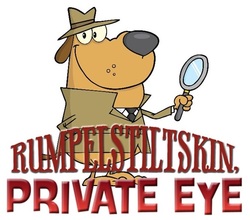 Rumpelstiltskin, Private Eye - Part of SIU-E's Season for the Child

Brought to you by SIU-E's Friends of Theater and Dance (FOTAD), CUTC will present Rumpelstiltskin, Private Eye as part of Season for the Child.

Rumpelstiltskin is hired, along with his sidekick Ugly Duckling, to solve a recent rash of crimes in Fairytale Land. The Three Bears, The Three Little Pigs, Little Red Riding Hood and more all appear in this film noir spoof of a fairytale. The crimes all appear to be unrelated, and only Rumpelstiltskin has a chance at solving them.

Performances will be March 19, 2016 at SIU-E (2 and 7 PM). Tickets will be available at the door - there will be no ticket pre-sales. $5 for children, $7 for adults.

---
---
Congratulations to the Cast and Crew of
CHICAGO on a fantastic production!!


This production of Chicago
was sponsored by

---
---
Check out the pics from our Audition Workshop!

---
Follow us!!

The Curtain's Up Theater Company is supported with financial assistance from the Fox Performing Arts Charitable Foundation.